4-in-1 Smart Crib that just helps you and the baby sleep longer with new born baby.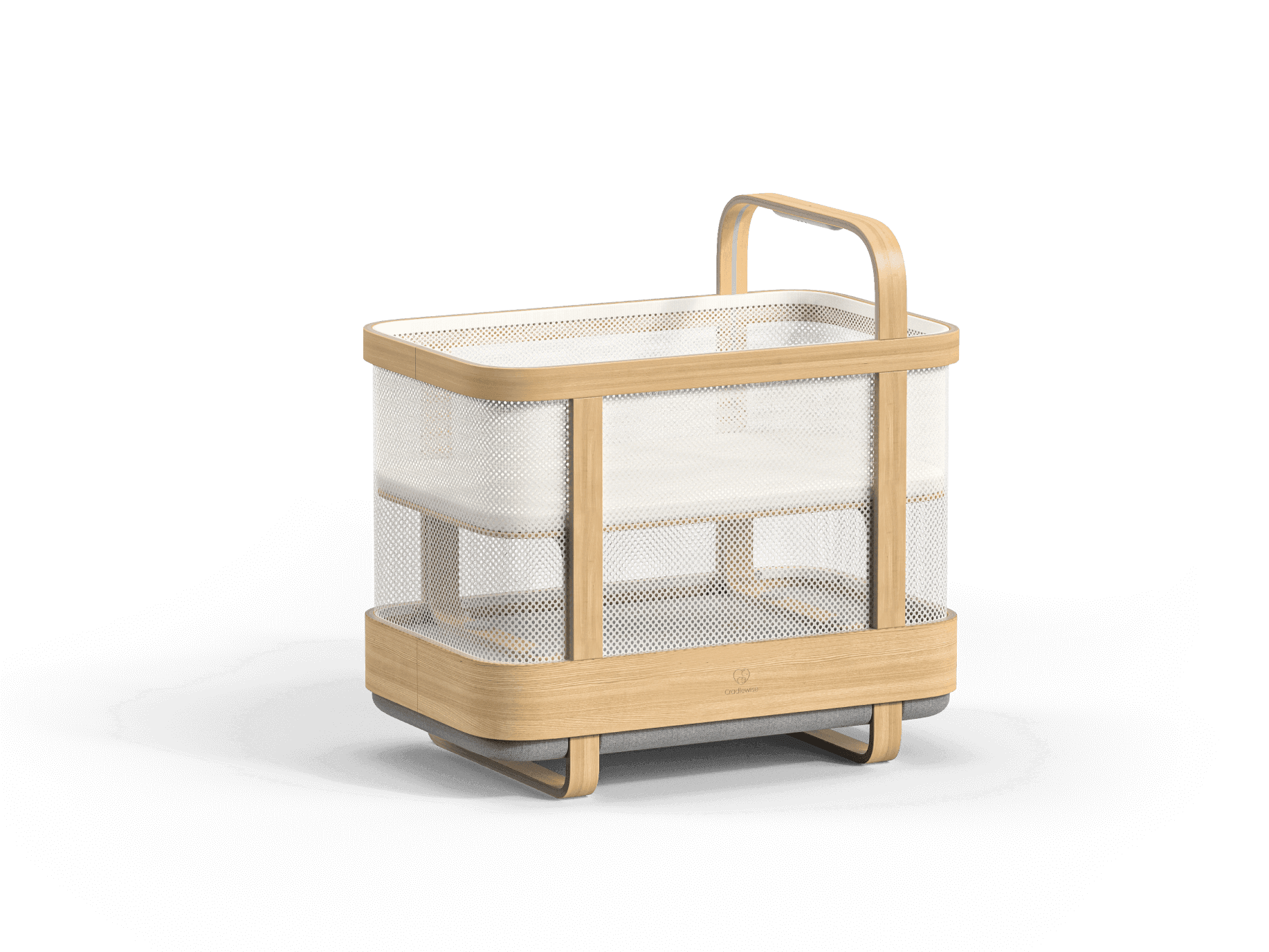 Who is it for?
Are you expecting a new baby soon, this smart product might help you a lot more than you think. I am so excited to tell you about this amazing smart crib that I've been using for my little one. It's called CradleWise , and let me tell you, it's a game-changer for any new parent out there.
What is it?
First off, this crib is not just any regular crib. It's an all-in-one smart crib that can help your baby sleep longer and better. When you place your baby in the crib, it automatically starts rocking the baby to sleep just like how we would. It has a built-in camera that detects if the baby is in the crib, and the AI technology starts rocking the baby along with soothing sounds that we can set. And the best part? It knows when your baby is asleep or stirring, so it stops rocking once your baby is sound asleep. And if your baby starts moving again, the crib will start rocking again to soothe them back to sleep. It's truly mind-blowing!
The Cradlewise App?
But wait, it gets even better! The CradleWise app is the best part of the crib. It shows you a log of when your baby slept, woke up, or was placed in the crib. It also shows you the temperature of the room and you can even hear the sound. And get this, you can enable the always-on feature, which means that it will continue playing sounds even if you minimize the app, and you can even cast it to any Airplay speakers.
what about Basinet?
This can be converted to the basinet if you have a new born and use it until your baby is old enough for the crib and then remove the extension to make it crib.
Okay, keep going..
And it doesn't end there! The app also lets you see the camera feed, manually start or stop the rocking, adjust the intensity and timer of the rocking, and play white noise from the built-in speaker. The music library has a variety of sounds, but you can also connect your Spotify account to play your own music. And if you want to check on your baby's sleep history, the activity tab shows you a full history of your baby's time in the crib, and you can even go back to previous days.
Whats my take?
I can't tell you how much this smart crib has helped me and my little one. It's been a total game-changer for our sleep routine, and the app just makes it so much easier to track everything. So, if you're a new parent or expecting a little one soon, I highly recommend checking out CradleWise and they have 100 day guarantee. I have a Affliate Link link if you want to check it out.